I meant to post all this before but I got busy. I intended to update these things on LJ each week, so we'll see if I can start doing that...If you want to get Moon Hee Jun stuff as soon as it comes out, you have 3 options. PCF (My general asian pop culture forum), WAL (My H.O.T Fanfic/Fandom forum), and DTH (The Dedicated to H.O.T forum)


NEWS:
Message From Hee Jun to Chinese fans
Message From Hee Jun to fanclub
Hee Jun manages schedule with military discipline
Interview:
Mnet.com interview - "The two-sided Moon Hee Jun"
DLS:
True Game 04/15
04/17 on Bobpers
04/17 radio show
04/18 on A'st1 show

Music Bank 04/18 perf


(audio) 04/18 on MC Mong radio show




Hee Jun 04/19 on Happy Shares Company w/ Kyu Jong (SS501)


(audio) 04/20 on Starnight radio



04/21 radio show
M!Countdown 04/24 perf
04/24 radio show
Vitamin 04/25
Hee Jun on Happy Shares Company preview
Inki Gayo 04/27 perf
04/28 radio show

M Super Concert 04/29 perf


(audio) 04/30 on MC Mong radio show



Happy Shares Company 05/03
05/03 on ETN
Star Golden Bell 05/03

Live Power Music 05/03 perf


(audio) 05/05 on radio show




Mystery Commando 05/08


(audio) 05/08 on radio show



Happy Shares Company 05/10

Moon Hee Jun singing Kim Su Chul song (On Star King 05/10)



Star King 05/10
Six Feeling Confrontation 05/11
Sang Sang Plus 05/13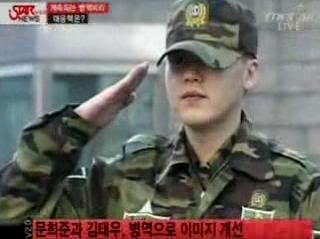 Military Gayo on YTN Star 05/14
Mystery Commando 05/15
Hollywood Bowl 05/17 perf (clips)